Tanui Kamel
My mother held a leadership position in an international aid organization in Kenya. All of a sudden a group of guerrillas came to the house and tortured her. I needed legal advice by an immigration expert and contacted Alice Antonovsky. She is a caring and dedicated attorney with vast immigration experience. She assisted me through the entire process, and now we even receive government benefits!

Giovani Pinilla
I was the owner of a prosperous business and victim of gang violence in El Salvador. I received threatening messages by gangs, and I was afraid my family and me would be kidnapped or even killed so I took the first flight to New York. We entered the US as visitors, but we feared for our lives back home. Thankfully, Ms. Alice Antonovsky guided us through the asylum process at a reasonable price. She was always available to clear our doubts. Thank you Ms. Alice Antonovsky!

Eva Tarnai
Two years ago I started to study for a Master's degree in the US. Once I finished my studies, I wanted to stay in the United States. I did not know if I was eligible to change my immigration status, so I contacted the law offices of Alice Antonovsky. She was very honest and professional in explaining the process to me. She has clients from all over the world and no hidden fees!

Ricardo Contreras
I am an architect from Mexico. Two years ago my employer filed an HB1 petition for me to work in the US for only six months, but later he asked me if I wanted to stay for over three years- a great opportunity for me to grow in my career! I got in touch with immigration lawyer Alice Antonovsky who explained me how to apply for an H4 visa for my wife and daughter who were living in DF. Ms. Antonovsky helped me filled out all paperwork and this process was easier than I thought It'd be!

Amit Haksar
I was an Indian permanent resident based on my marriage with an American citizen. Two years after my marriage, I got divorced due to serious marital problems. I continued living in the US, but I was unsure if I would be able to become a US citizen. So, I hired Alice Antonovsky to take my case. She filed and process my application in a timely manner and I am now a US Citizen. Thanks for your understanding and commitment to my case!

Martin Sandoval
I am a Colombian engineer with an H1-B nonimmigrant visa. After three months of living in the US, I contacted Alice Antonovsky to help me clear my doubts on the H-4 visa. Ms. Antonovsky is a professional lawyer; she walked me through the entire process and I could successfully bring my family to the US. My wife and 3-old son have H4 status now. My wife pursues her hobbies and has the time to raise our kid!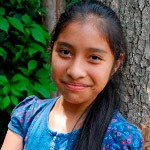 Ana Ares
Having gone through a work visa application myself, I advise you to get help from someone who has experience. At first, I made several mistakes that a lawyer would have avoided. Alice was very professional and dedicated. Highly recommended!
Jesus Croce
When I got a job offer from an American company, I had no idea what to do next. Fortunately, Alice Antonovsky was able to help and I completed the process with little to no stress. Thank you Alice!