Contact a Lawyer who can Explain the Benefits of Immigration Reform
Immigration changes and heated public debates can be overwhelming for those directly affected by immigration reform.
The right lawyer can help you understand your personal case
and determine how to proceed towards a positive outcome. Immigration experts anticipate immigration reform will not only increase the flow of qualified immigrants, but strengthen the US economy and raise immigrants' income once they acquire legal status.
At the Law Offices of Alice Antonovsky, we are educated on the latest developments in immigration reform. We are committed to educating our clients and understanding each specific case in order to come up with a personalized approach. Even though hiring an immigration layer is not mandatory, it is recommended to avoid unnecessary complications. Our goal is to help you understand your choices, including the potential benefits that immigration reform could mean for you and your family.
Don't hesitate to contact us for a confidential consultation. Our staff of multilingual legal professionals is standing by to address your individual concerns, because achieving your dream of citizenship is our main priority.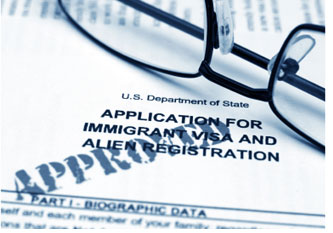 Our immigration services include…
We can help you get a clear idea of your immigration options.
Contact us if you need help in any of these areas:
Deportation & Defense,
Adjustment of immigration status,
Family Reunification, Naturalization,
Green Cards, Removal proceedings,
Green Card and Work Permit Renewals,
Family Based Immigration Petitions,
Asylum