As a member of the American Immigration Lawyers Association,
we take pride in helping our clients achieve their immigration goals.
The Basics of Immigration Law Reform
On November 21st, 2014, President Barack Obama announced a reform to protect almost 5 million undocumented immigrants from deportation.
Parents of U.S. Citizens and Green Card holders can get a 3 year work permit and legalize their immigration status.
Eligible immigrants will be recognized as temporary residents; a status that can change after the work permit expires.
You Are Eligible for the Immigration Reform if:
| | |
| --- | --- |
| | You are a parent of a U.S citizen or Green Card holder and are able to prove your identity and direct relationship |
| | |
| --- | --- |
| | You did not enter the U.S. territory illegally during the past year and have been in the U.S. for 5 years or more |
| | |
| --- | --- |
| | You do not hold a criminal record or have terrorist affiliations |
| | |
| --- | --- |
| | You can pass a background check to avoid eligibility fraud |
Immigration Reform so Far
President Barack Obama announced an immigration action to protect almost 5 million undocumented immigrants from deportation. It is not a comprehensive law reform, but it provides parents of U.S. citizens and Green Card holders with a 3 year work permit and temporary resident status. As the announcement states, illegal immigrants can "come out of the shadows" and legalize their current situation. However, it is important for every potential applicant to know that unless any further actions are implemented, the new status will expire with the three-year work permit.
Before an application process opens, USCIS must release all necessary forms, instructions and documentation. Those illegal immigrants who entered the country as minors are also eligible for the new reform. As Temporary Protected Status beneficiaries, they can register for the temporary legal status once the new process opens.
Immigration Quick Facts
According to U.S. Department of Homeland Security (DHS) statistics, 438,000 aliens were removed from the United States during 2013.
U.S. Immigration and Customs Enforcement (ICE) detained 440,557 undocumented immigrants during 2013, which is 8% less than 2012 detentions.
44% of 2013 removals were accomplished by expedited orders. 178,000 illegal immigrants were removed from the territory through processes that did not require a removal order.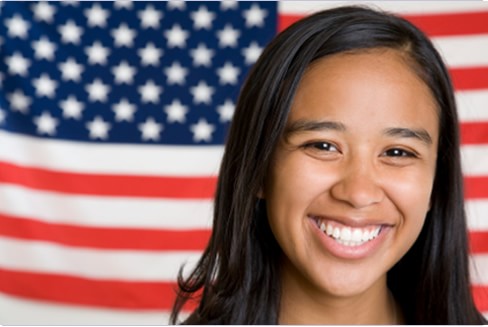 Scam Alert: Immigration Reform is not for Everyone
As legal experts, we are determined to advise you to stay away from anyone who might take advantage of your situation. Immigration laws can be overwhelming, something that unscrupulous people use to deceive hopeful immigrants. Before taking any further steps, contact a licensed and experienced professional. Clear every doubt, consider several scenarios and ask about your options.
Be aware that no applications will be received before immigration authorities release an official mechanism. Fees and forms will be published on the USCIS website and only then can you register for the temporary work permit. Do not trust people with promises that seem too good to be true. Talk to a legal expert and avoid unnecessary trouble and delays.
5 Things to Know About the Immigration Action
| | |
| --- | --- |
| 1 | No deadline or cap has been announced yet, which means that 4.9 million people are expected to apply |
| 2 | All cases will be evaluated individually, according to the eligibility criteria and required proof |
| 3 | Not every illegal immigrant is eligible, only those who can meet the requirements |
| 4 | U.S. Citizenship and Immigration Services (USCIS) is expected to release official applications 90 days after the announcement for DACA beneficiaries and 180 days after the announcement for American citizens and Green Card holder parents |
| 5 | Applicants will be subject to background checks to avoid fraud |
Our Immigration Law Services
As legal experts, we understand everyone has a unique case and story, that is why we give our clients the undivided attention they deserve. We know the law and will defend your rights accordingly, keeping you informed every step of the way. There's no reason to worry about the complexities of Immigration Reform because we possess extensive experience and knowledge in this area.
Some of our areas of expertise include:
National Interest Waiver Visa
Deferred Action for Childhood arrivals (DACA)
Citizenship and Naturalization
Special Programs and Treaties
Political Asylum
Waivers
Employment-Based Permanent Residency
Family-Based Immigration
Family Reunification
FAQ
How long should I live in the U.S. before applying for the reform benefits?
As a reform requirement, only those with 5 years or more in the United States at the time of the Presidential announcement will be eligible for a three-year work permit. Please note that this means 5 years of continuous residency, without a criminal record and with a direct U.S. citizen or permanent resident relative. Every requirement should be met in order to register, which means that you will need sufficient proof to show the immigration authorities you are a valid candidate. This particular action is meant to slow down deportations, not necessarily to streamline other visa processes. We strongly encourage you to ask a licensed lawyer for an assessment of your situation before taking any further steps.
Will the temporary status be automatically renewed after three years?
This information is not yet available. Up until now, immigrants could go back to an illegal status once the three-year work permit expires. It is also important to clarify that the benefit is not automatically granted to an illegal immigrant who fits all requirements. There will be an application and registry process available once USCIS makes it public. Even though no submission date or cap has been announced, you can start getting ready by gathering proof of identity and proof of direct family relation to an American citizen. Official forms and instructions will be issued by USCIS, which is the immigration authority to trust. Stay away from non-attorneys trying to charge you exorbitant fees, as they may be trying to take advantage of your situation.
What kind of benefits do I get from becoming a temporary resident?
As an illegal immigrant you are infringing on the law and at permanent risk of deportation. The immigration reform offers a three-year work permit to illegal immigrants currently living in the U.S. for 5 years or more. Eligible individuals will no longer live in fear of immediate removal and will become lawful taxpayers. What that means for an undocumented immigrant is that they do not have to live in hiding and are capable of applying for a broader range of employment options. Further actions may be announced in the future, but for the time being, it is best to seek legal advice before submitting any information.
Benefits of The Immigration Reform
The main goal of the Immigration Action announced by President Barack Obama on November 21st, 2014 is to slow down the number of deportations. Not every illegal immigrant is eligible, but there are almost 5 million people who can legalize their immigration status for three years.
Eligible individuals will be able to legally work and live in the United States without the constant fear of immediate removal. This means having the right to a fair job with fair compensation, becoming a taxpayer and having legal immigration status.
The executive action is designed for parents and direct relatives of American Citizens and Permanent Residents to avoid deportation. It also applies for those who came to the country as minors, therefore, temporary protected status beneficiaries. All of which means that a great number of families will not be at risk of being separated.
Some immigration reform details have already surfaced. For example, there is no cap or deadline announced, each case is to be evaluated individually and 4.9 million people could be eligible.
Meet Alice Antonovsky, Your NYC Immigration Expert
As an immigration attorney, Alice Antonovsky is often seen zealously representing her clients in Immigration Court throughout the
tri-state area. Alice takes an approach that "honesty is the best policy". She advises her clients honestly about their particular situation and the outcome they can expect. Her law practice was built on her dedication to honesty, thorough preparation, and professionalism. Alice is known for providing personal care and attention to the needs of each client, whether it is an individual or a large multi-million dollar corporation. Alice Antonovsky is a member of Phi Delta Phi Legal Fraternity, New York State Bar Association, and American Immigration Lawyers Association.
Immigrants seeking legal status can rest assured that Alice Antonovsky and her staff of legal professionals will help secure their future. She is a member of the New York State Bar Association and the American Immigration Lawyers Association. Alice Antonovsky received her J.D. with distinction from Thomas M. Cooley Law School in 2005. Since then, the Law Offices of Alice Antonovsky's multilingual staff has served clients of all nationalities in the Tri-state-area on their journey toward gaining citizenship.
Call us now at
(718) 924-2896
and ask for a confidential consultation to evaluate your options.
Testimonials
"My name is Elena. I hired the Law Offices of Alice Antonovsky last summer to help me with my immigration situation. I called a lot of offices and even had several consultations before finally hiring Alice Antonovsky to be my attorney.
She is honest and straightforward. No hidden costs, no nonsense. Her staff is also very friendly and helpful. Thank you Ms. Antonovsky for your help."