The Law Offices of Alice Antonovsky provides assistance with Special Immigrant Juvenile Status applications for undocumented minors who have been neglected or abandoned by their parents.
Special Immigrant Juvenile Status,
Immigration Benefits for Abused Children
In 1990, the U.S. Congress created the Special Immigrant Juvenile Status to protect vulnerable children. Special Immigrant Juvenile Status (SIJ) is an immigration classification available to young immigrants under the age of 21 who have been abused, neglected, or abandoned by one or both parents. SIJ is an option for young immigrants to apply for permanent residence.
Undocumented young people can obtain legal permanent residence in the United States. The process can be complicated, but it is a relatively quick route for eligible children to get a Green Card. To apply for the SIJ status, petitioners must complete form I-360.
To be eligible for the SIJ status, you must be under 21 years old and not married. Additionally, a juvenile court must declare the child to be a court dependent and the petitioner cannot be reunified with his or her parents.
Contact Our Team To Schedule A Confidential Consultation
3 Things You Need To Know About The Special Immigrant Juvenile Status

1 What Is SIJS?
Special Immigrant Juvenile Status is a program established back in 1990 for young immigrants under 21 years of age that have suffered abuse, neglect or abandonment from their families back in their home country. If your case is approved, you will be able to apply for a US Green Card.


2 You'll need to:
Be living in the United States, have a valid juvenile court order issued by a state court and be a dependant of a state agency or department. You must also prove that you cannot be reunified with your parents, and that it is not in your best interest to go back to your country of origin.


3 How To Apply?
You will have to file a I-360 form, which can be filled out by you or your guardian. You cannot be married or get married while the application is being processed, otherwise it will be denied. Once you qualify for SIJS, your parents will not be able to apply for a residence permit in the US through you as a sponsor.
Benefits of the Special Immigrant Juvenile Status
Obtaining a special immigrant juvenile status gives the child a lawful permanent resident status. This means that the child is able to live and work permanently in the United States, freely travel outside of the United States and get access to financial aid for college.
The child is also eligible for certain public benefits and can be able to apply for US citizenship five years after becoming a lawful permanent resident of the United States.
SIJ beneficiaries can remain in the United States legally and obtain the same benefits a permanent resident would. This includes lower education tuition fees than an international student and the right to work in the country.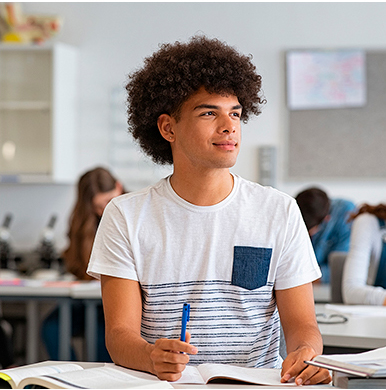 SIJS IMMIGRATION THROUGH THE YEARS