The number of immigrants worldwide has grown exponentially in the last ten years reaching 272 million in 2019. A  UN International Migration Report 2017 stated that about 67% of them live in just 20 countries. This means, there are immigration trends to look out for. So, if you are one of those people who wants to build a better future in a foreign country, you may be wondering which countries most immigrants head to.
Not surprisingly, the United States continues to be the most popular destination for immigrants. Achieving the "American Dream" is still a major factor for many families, individuals, and entrepreneurs around the globe. As you may imagine, a better quality of life, increased job opportunities, and financial stability are some of the main reasons for immigrating to the U.S.
As stated by the Migration Policy Institute, these are the top 5 destination countries for global migrants. You may be surprised by some countries you did not expect to find in this ranking:
#1: United States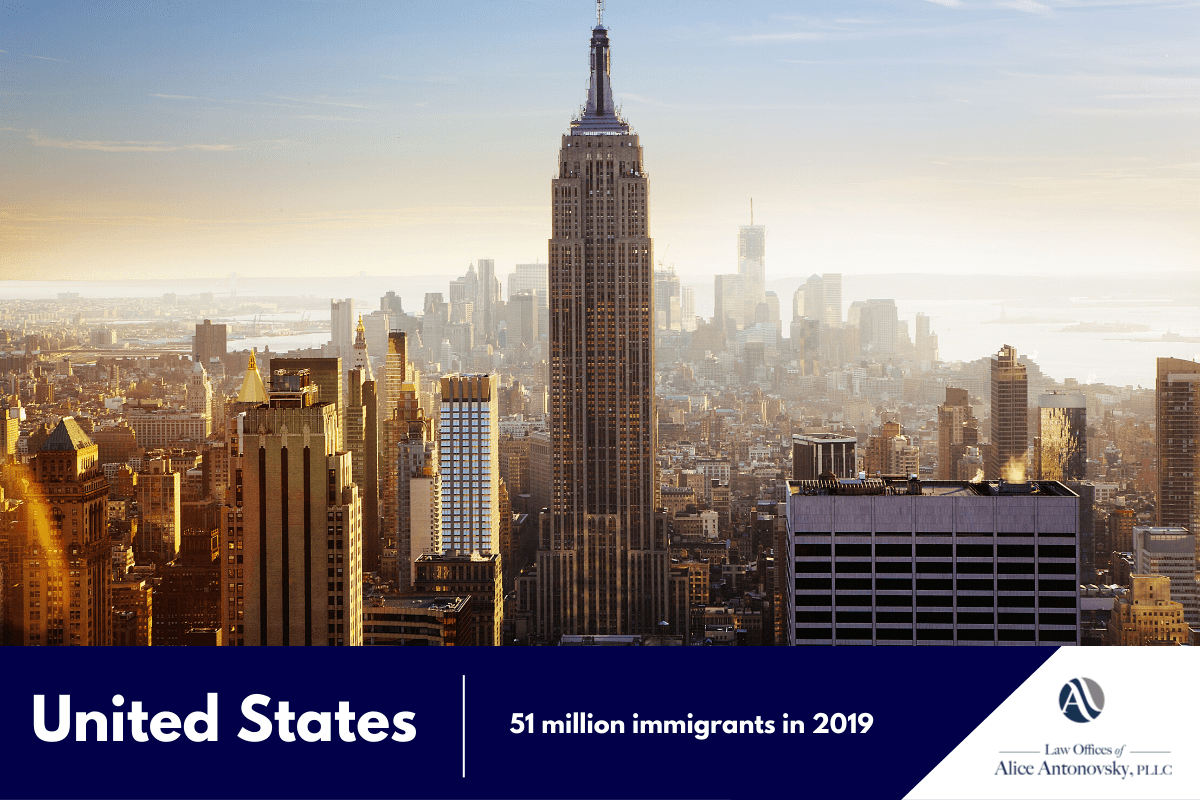 51 million immigrants in 2019
Immigrant share of total population: 15.5%
The United States has always been a land of immigration. The U.S. provides various ways to permanently live in the country, such as immigration status based on family reunification, in-demand work skills, and capital investment. The U.S. immigration systems also receive a large amount of refugee and asylum seekers. In fact, the United States is the world's top resettlement country for refugees taking in 76,200 from 2017 to 2019.
While immigrants face significant challenges when settling in the United States such as learning English, meeting cultural differences, getting a job and finding accommodation, millions of people decide to stay in the United States because of the balanced lifestyle, safe environment, career prospects, and other perks.
#2: Saudi Arabia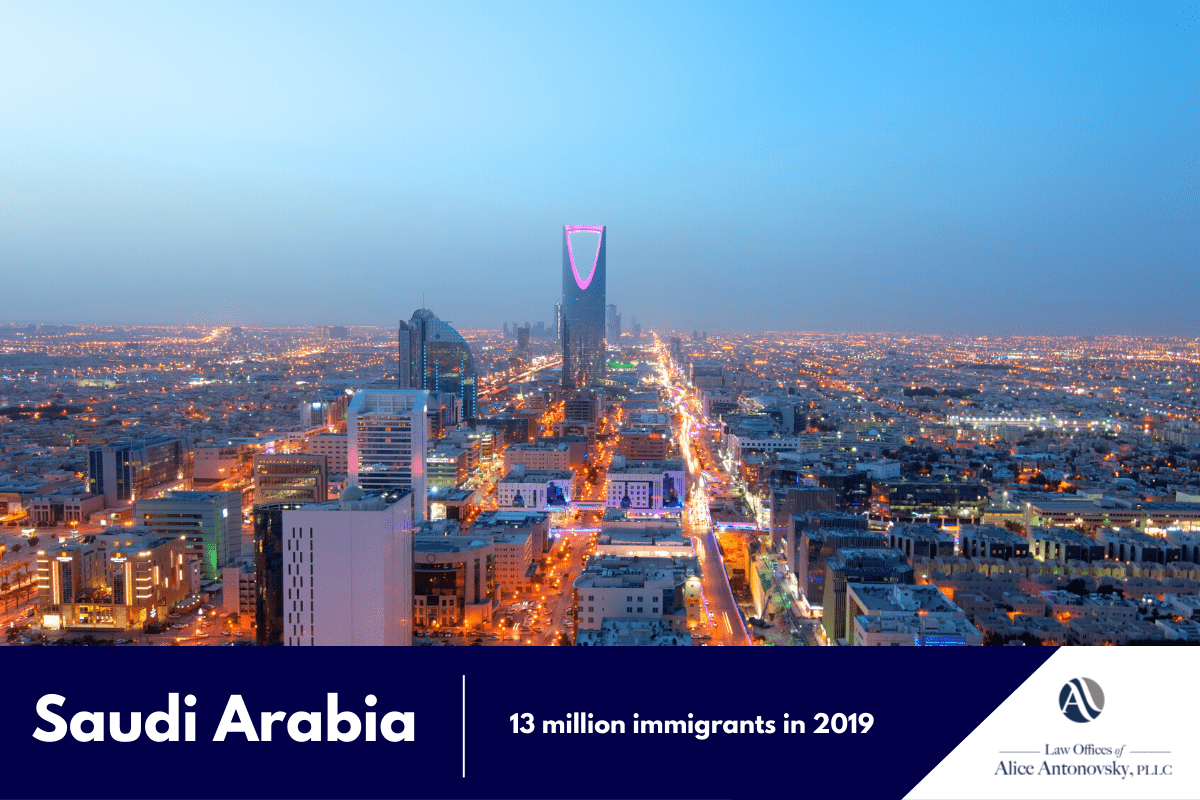 13 million immigrants in 2019
Immigrant share of total population: 38%
Despite culture, religion and dry climate, 38% of Saudi Arabia's population are immigrants. While some immigrants want to stay in Saudi Arabia for its lifestyle and food, most Westerners move to this middle-eastern country for financial reasons. All foreign nationals need to have a visa to enter Saudi Arabia.
#3: Germany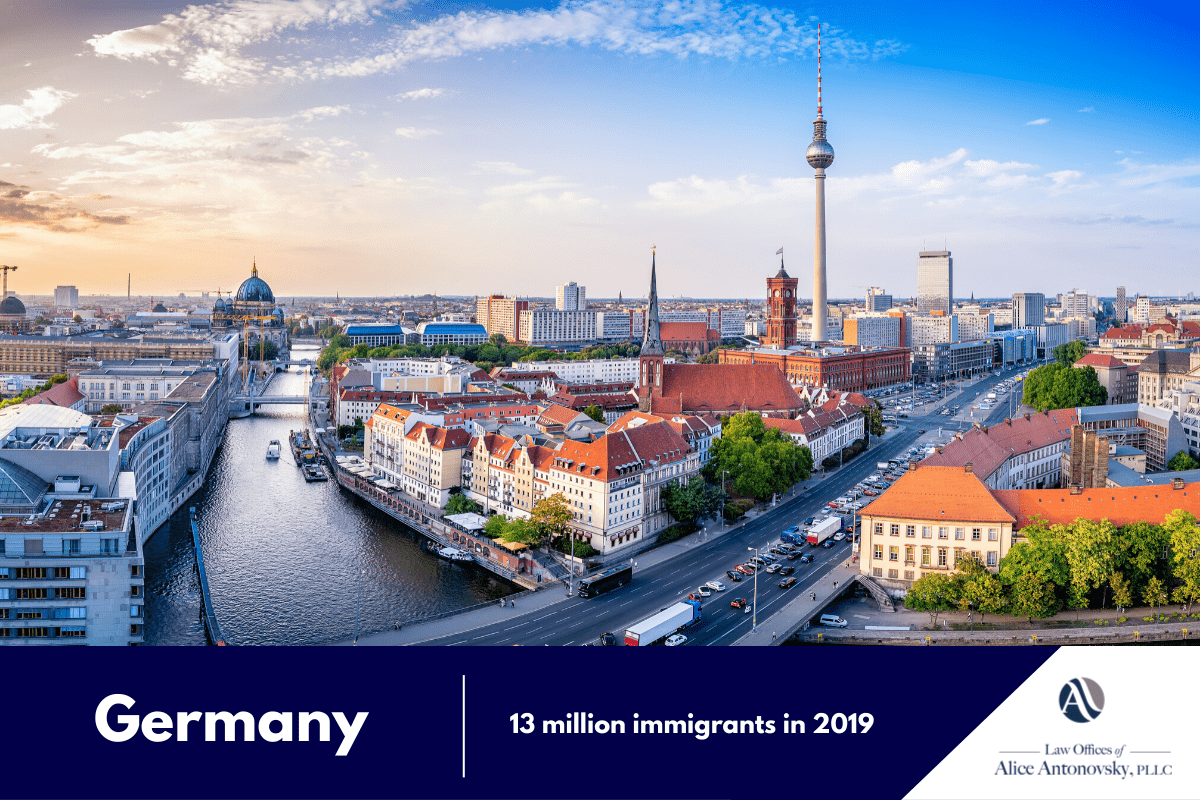 13 million immigrants in 2019
Immigrant share of total population: 15.5%
A superb education system, efficient public transportation, clean cities, and picturesque landscapes are among the reasons why people want to move to this European country. In fact, most immigrants come from Turkey, Poland, Russia in addition to Italy, as stated by World Population Review.
#4: Russian Federation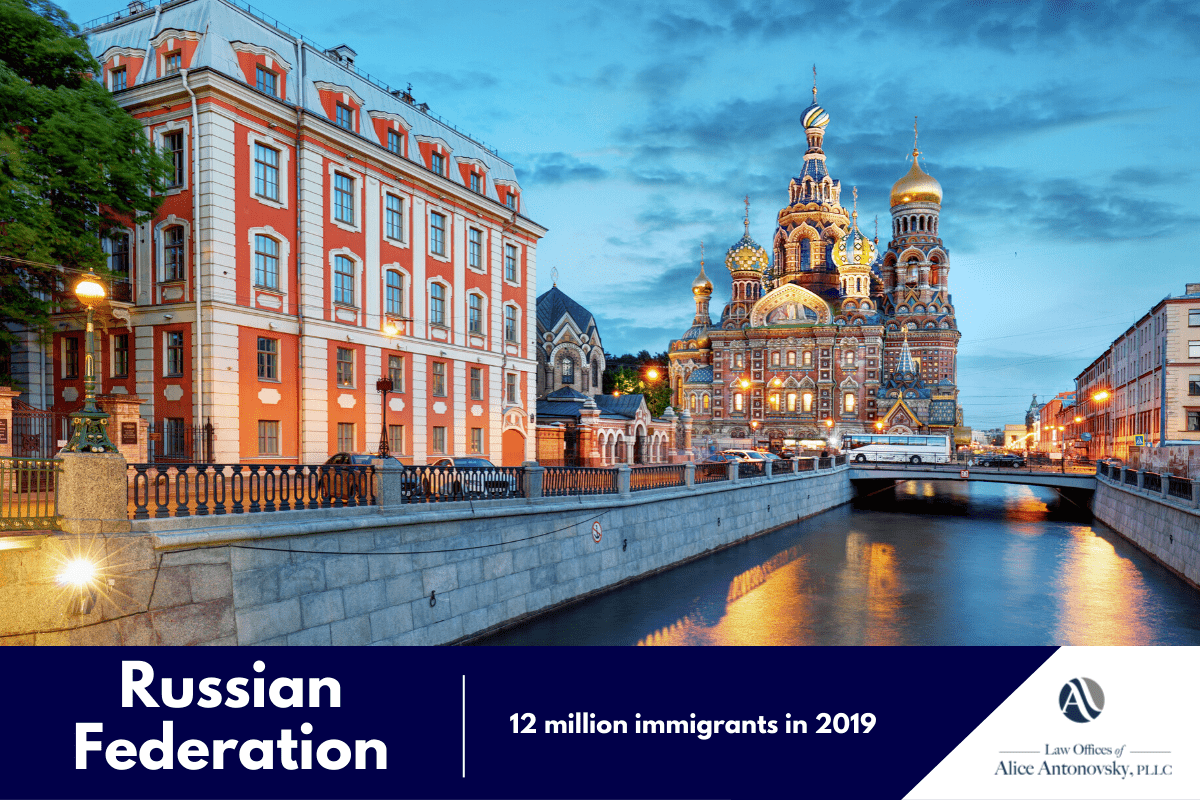 12 million immigrants in 2019
Immigrant share of total population: 8.2%
Russia is not often seen as a resettlement destination country. However, the number of immigrants in this country proves the opposite. Russia is one of the few nations that encourages immigration mostly because it needs to fill a gap in the workforce. Plus, immigrants are likely to earn higher wages than in their home countries as revealed in The Economist. Russia has continued to receive a high number of refugees over the last twenty years.
#5: United Kingdom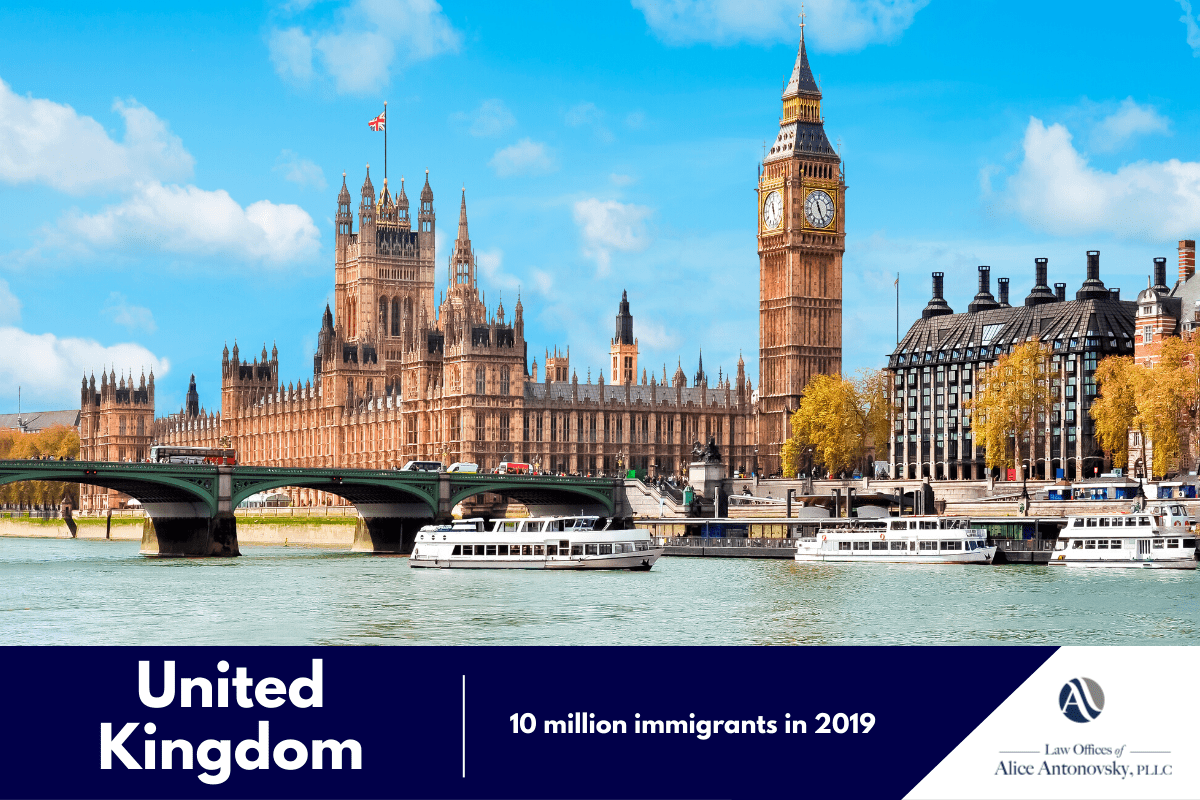 10 million immigrants in 2019
Immigrant share of total population: 14.8%
The UK is one of the preferred countries for foreign nationals seeking high-paying jobs as well as those looking to pursue formal studies, as stated by The Migration Observatory. Apart from educational purposes, people stay in the UK for three common reasons: work, family, and asylum. Where do these immigrants come from? Poland is the most popular country of origin with 911,000 Polish living in Britain as stated by The Office for National Statistics.
What About Countries Like Canada And Australia?
Well, they both took in 8 million immigrants in 2019 and placed number eight and nine in the ranking. So, what country do you want to immigrate to? Is it the United States? No matter your reasons for choosing country number one on this list, an immigration lawyer can help you achieve your road to naturalization or United States citizenship.
How Can You Immigrate to the United States?
Since every case is different, there's no single procedure to follow. Whether you qualify under a fiancé or family reunification visa, it's best to get in touch with an expert immigration attorney like The Law Offices of Alice Antonovsky. We offer first-class, experienced legal counsel to help people like you find the most effective path to achieve their immigration goals.
Find out what your options are by contacting us for a confidential assessment or leave a comment below. We look forward to assisting you!