People from all over the world want to join the U.S. labor force because of the high salaries and attractive working conditions. Those foreign nationals interested in working in the United States of America for a specified period of time need a visa in order to be legally employed. The type of visa you may be eligible for will depend on the type of work you do, your qualifications and whether you have already worked for your employer company in your native land or another country.

USCIS provides several types of work visas for temporary workers. Each option has been established for a specific type of job and has different requirements. Therefore, it's important to determine which one you are eligible for.

Below, we've featured key points regarding the most popular non-immigrant work visas. Take a look:
Non-immigrant Work Visas: (L-1A and L-2)
These two types of temporary work visas were created to allow for temporary intracompany transferees, who work in high positions or have specialized knowledge, the right to be employed in the U.S.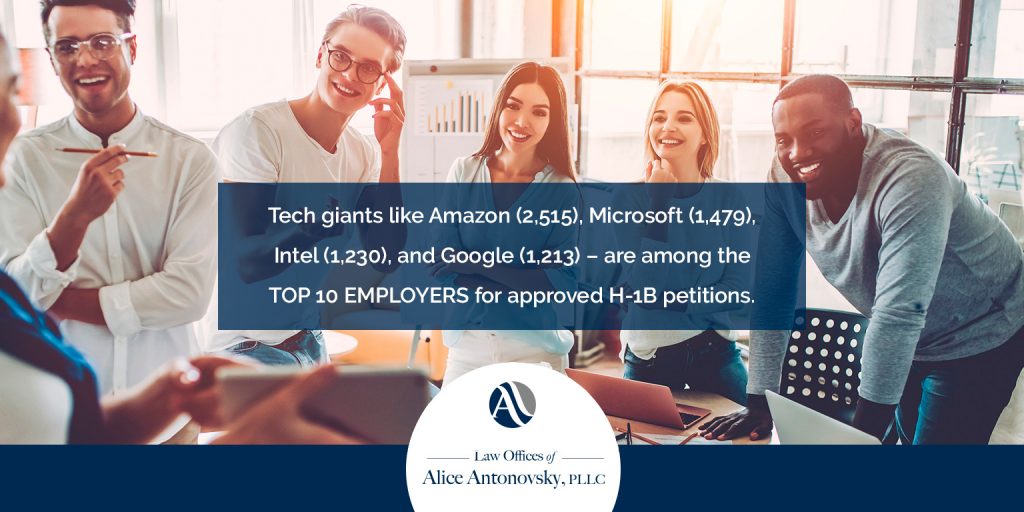 L-1A Visa: This visa allows multinational companies to transfer employees to the United States. Executives and managers including business owners can lawfully work in the U.S. for up to seven years.

Who can apply for an L-1A Visa? Employees who have worked for a parent, affiliate branch office or subsidiary of the employer company outside of the U.S. for at least one year.
Interesting fact: Immediate family members of L-1 visa holders are eligible to apply for an L-2 visa. L-2 visa holders (spouses and unmarried children) can study and work in the U.S. for the duration of the L-1 visa holder's status.

For more information about L visas, visit our dedicated L Visa page and contact our team for a personalized consultation.
Temporary Skilled Work Visa: H-1B Visa
The H-1B program allows companies in the United States to temporarily employ foreign nationals in activities that require specialized knowledge in a specific field including science, engineering and information technology. This visa allows skilled, educated foreign workers legal employment in specialized occupations in the United States for a temporary period of time.

Who can apply? Potential employees must hold a U.S. bachelor's degree or higher, or the equivalent. They must be fully qualified to lawfully perform the duties of the position offered.

Interesting fact: Of the overall 85,000 visa holders, every year 6,800 visas are set aside for the citizens of Singapore and Chile as part of the Free Trade Agreement with them.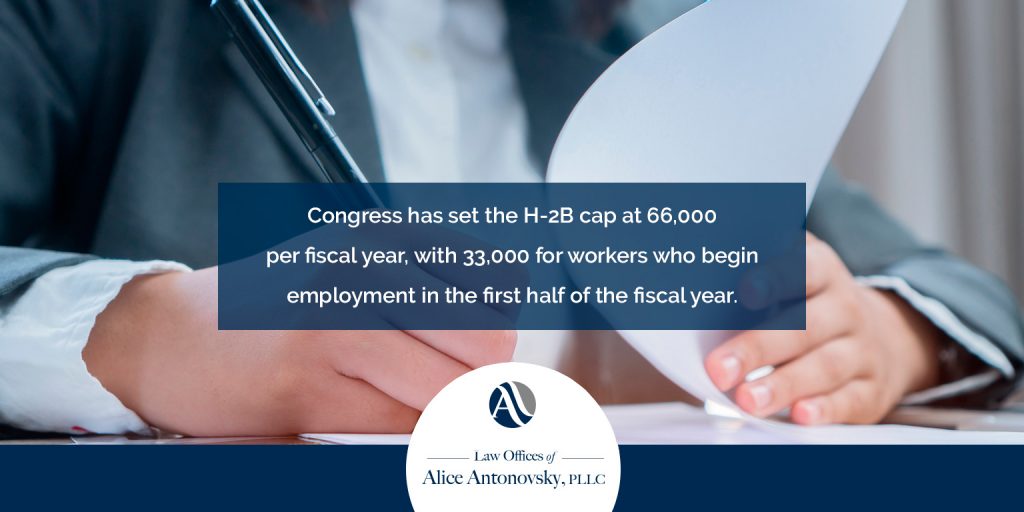 Temporary Non-Agricultural Work Visa: H-2B Visa
This visa was created due to the insufficient number of US citizens willing to fill certain positions. This nonimmigrant visa is available for foreign workers interested in temporary jobs that are not agricultural. Some examples of these positions would be sponsored jobs at ski mountains, hotels, beach resorts, or amusement parks.
Who can apply? Nationals eighteen years and older with an employer who can demonstrate a one-time occurrence, seasonal, peak load or intermittent need. Keep in mind that the job time-frame must be for less than one year.

Interesting fact: More than 90% of the H-2B workers come from five countries: Mexico, Jamaica, Guatemala, South Africa and the United Kingdom.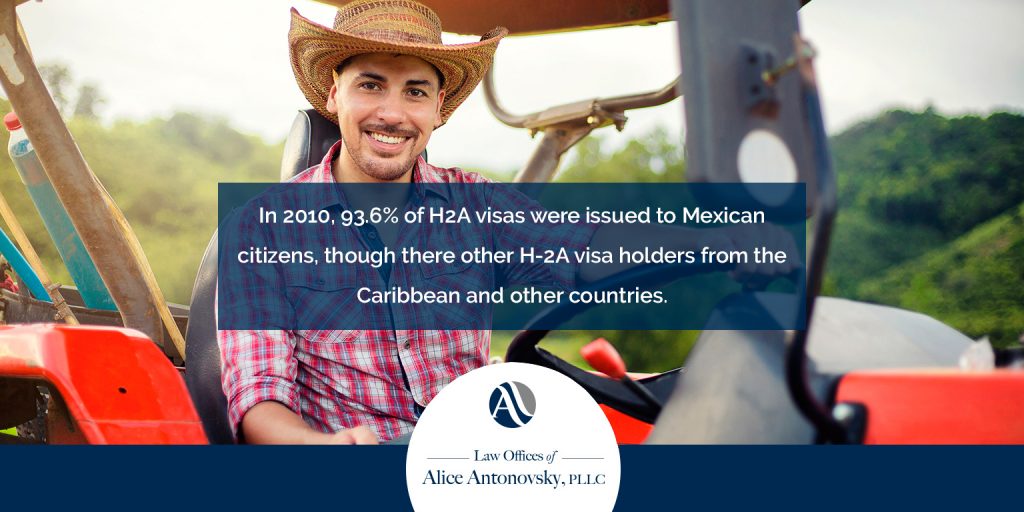 Seasonal Agricultural Work Visas: H-2A Visa
The H-2A visas are available for foreign workers who are interested in seasonal or temporary agricultural work on farms, plantations, ranches, nurseries, ranges, greenhouses, or orchards.
Who can apply? Foreigners who have a job offer of a temporary or seasonal nature. It's also important to show that hiring foreign workers won't negatively affect wages and working conditions in the U.S.
Interesting fact: The largest number of certified H-2A workers are in North Carolina. Other states with large numbers of H-2A visa holders are Florida, Georgia and Louisiana.

Where to start?

No matter which visa you are trying to obtain, you need to make sure that you meet the list of requirements. To increase your chances of success, we suggest hiring a highly qualified attorney with experience in Immigration Law.

Alice Antonovsky, a member of the American Immigration Lawyers Association (AILA), and her team have helped hundreds of people in New York achieve their immigration goals. All applications for U.S. visas receive individualized attention by our knowledgeable team of qualified professionals. For questions or more information about our services, visit The Law Offices of Alice Antonovsky today or call us at 1-(212)-729-5720!