There are many types of work and residence permits for non-citizens wishing to live in the United States. Understanding which of those is the right one for you can be the difference between achieving or failing at this goal. Together with appropriate legal counsel, this process can be an easy and straight-forward one. Many people looking for opportunities for a residence permit application often ask us what is the O-1 visa and how do they know if they're eligible for one.
In this post, we will go over the basics surrounding the Individuals with Extraordinary Ability or Achievement visa, otherwise known as the O-1 visa.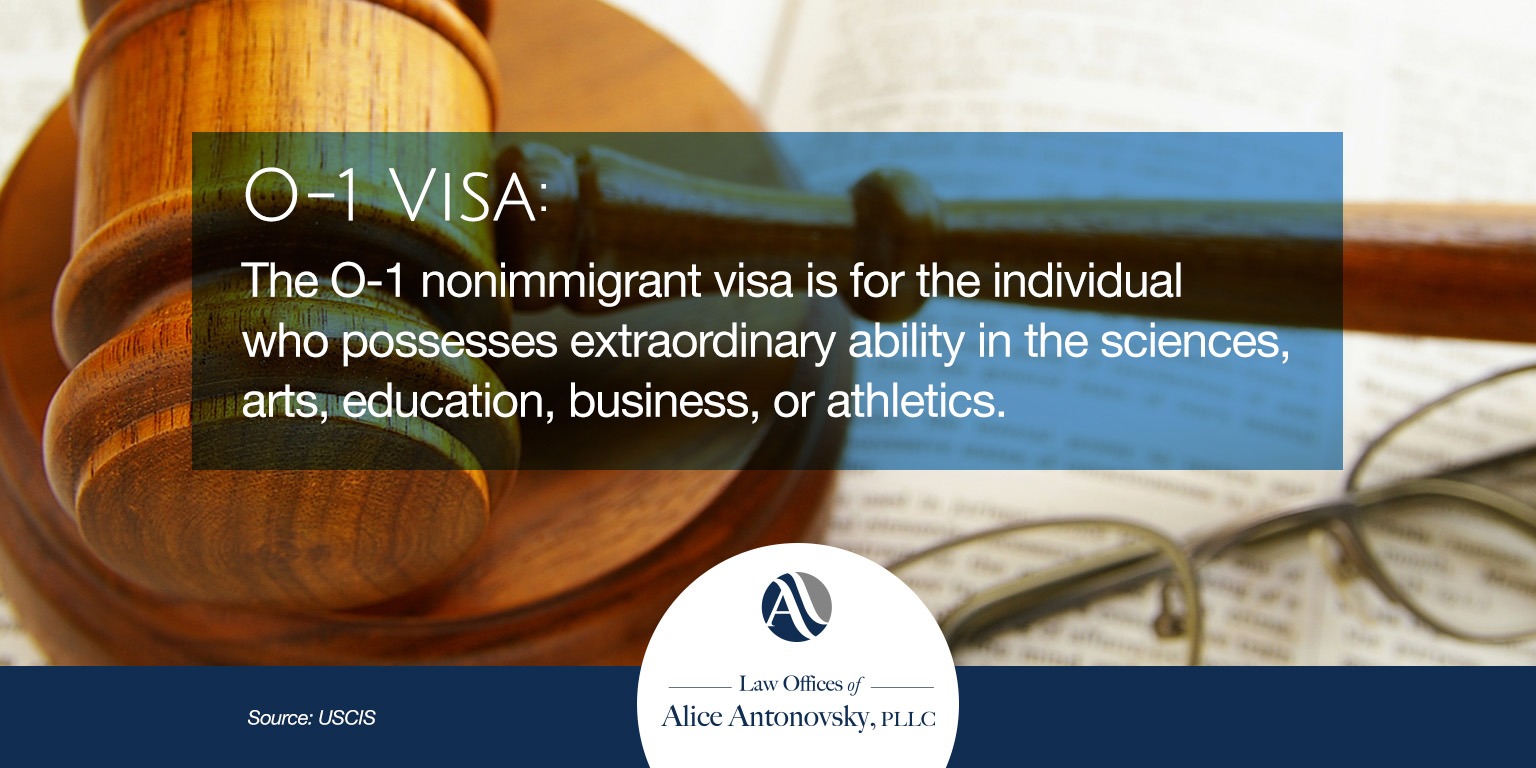 As the latter definition suggests, this visa is intended for non-US citizens who possess special, certifiable and undeniable capacities in a wide range of activities and disciplines, including (according to the U.S. Citizenship and Immigration Services):
Individuals with an extraordinary ability in the sciences, education, business, or athletics (O-1A)
Individuals with an extraordinary ability in the arts or extraordinary achievement in the motion picture or television industry (O-1B)
Individuals who will accompany an O-1 artist or athlete to assist in a specific event or performance (O-2)
Family members from the above-mentioned candidates (O-3)
So if you are a highly qualified business executive, a talented sports professional, have a career in special education or are a distinguished scientist, you may be able to apply for an O visa and its many variants. Another added benefit to this type of visa is that it allows for your direct family members to join you on your journey towards a new life in the United States.
First Thing's First: Demonstrate Your Abilities
The main thing about the O visas is that you have to clearly demonstrate and document that you possess "extraordinary" abilities in any of the areas specified by the USCIS. This means that you'll need documentation, references, and evidence that will act as proof that you indeed are someone who holds unique talent and knowledge.
So what are the special abilities required by the O-1 visa?
There's a misleading notion on the web that states O visas are intended specifically for performers. This is not true. O visas are directed towards people with special abilities and accomplishments in a wide range of areas, including business, medicine, science, education, and athletics.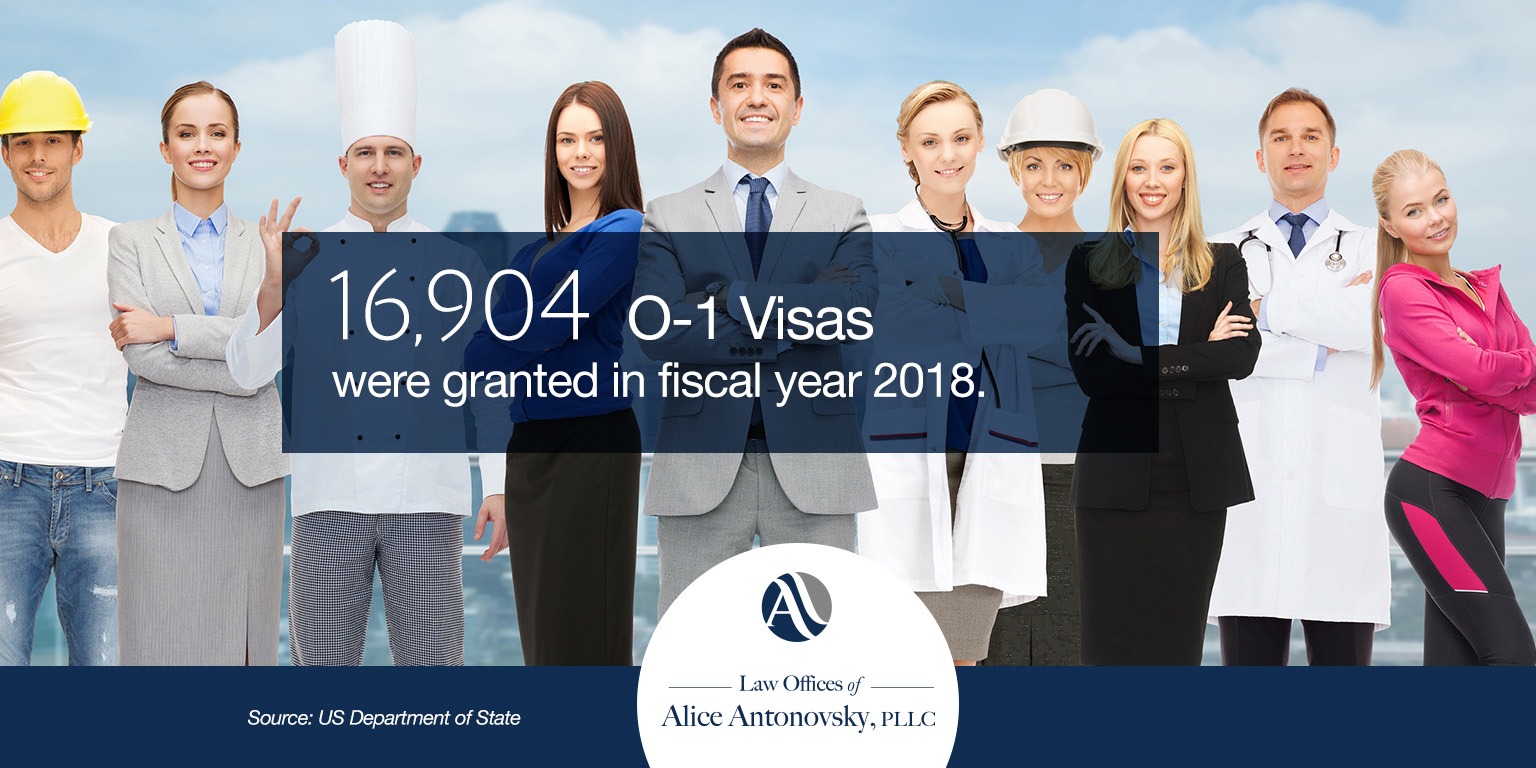 Here are three examples:
Let's say you have some impressive athletic abilities and you have achieved as much as you can in your own country and want to excel further. Well, if you're good enough and you can prove it, then you might be eligible for an O visa.
Now let's imagine that you've just finished a Ph.D. in physics and you dream about being a scientist at some of the great American universities or research institutes. This might be the way to apply for an O visa.
Finally, let's picture that you're a famous film director in your country. You've created many critically acclaimed productions and you've been recognized by international institutions in the motion picture industry. You may be a prime candidate for an O visa.
Sports, science, education, arts, and business are the areas in which, if you stand out, may help you get a step closer to a green card for a permanent residence in the United States.
Another question we often read is if there's an O-1 visa for spouses. One of the best things about the O visas is that everyone who gets their application approved can also apply for further permits for their family members and, in some cases, assistants.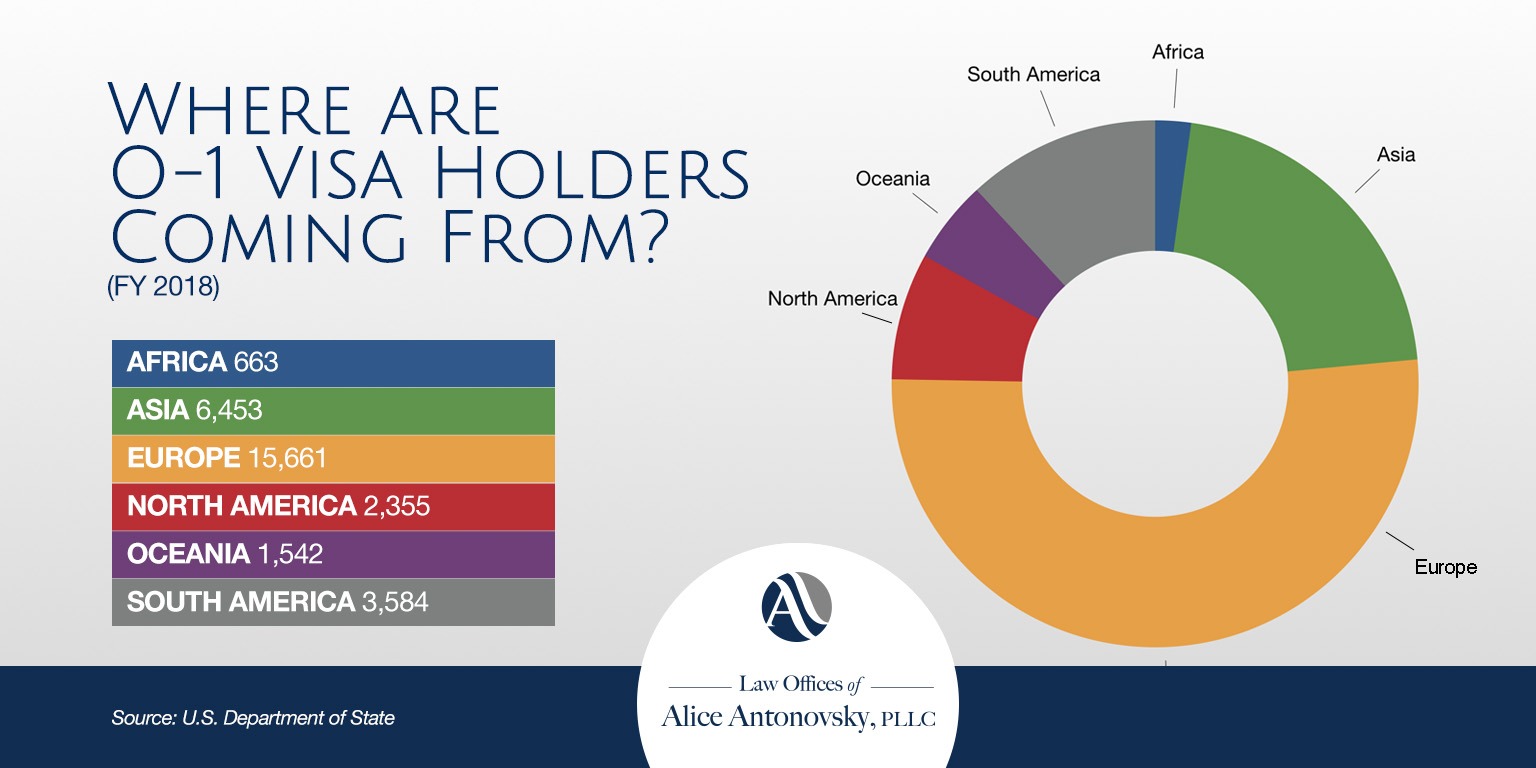 Additional Sources and Next Steps
At the Law Offices of Alice Antonovsky you'll find a multilingual, multicultural team of knowledgeable professionals passionate about providing a personalized approach for each and every one of our clients, ensuring a deep understanding of your particular case and ready to submit your O-1 visa application.
If you're interested in learning more about O visas and how to apply for them, visit our dedicated O Visa page for further details.  Contact us today to get an absolutely confidential consultation with an expert immigration lawyer and supportive, highly professional team.